Corporate sustainability is
social responsibility
"It might be impossible to create a balance in the world that provides a good living for everyone as a single individual. This must be a dream for everyone. No matter what continent you live in", says Eric Roosen, owner of Star Sock and initiator of Healthy Seas Socks. "Yet small dreams can contribute to a larger goal. We can all do something small and by that create a more equal world one small step at a time."
Fair Wear Brand Performance Check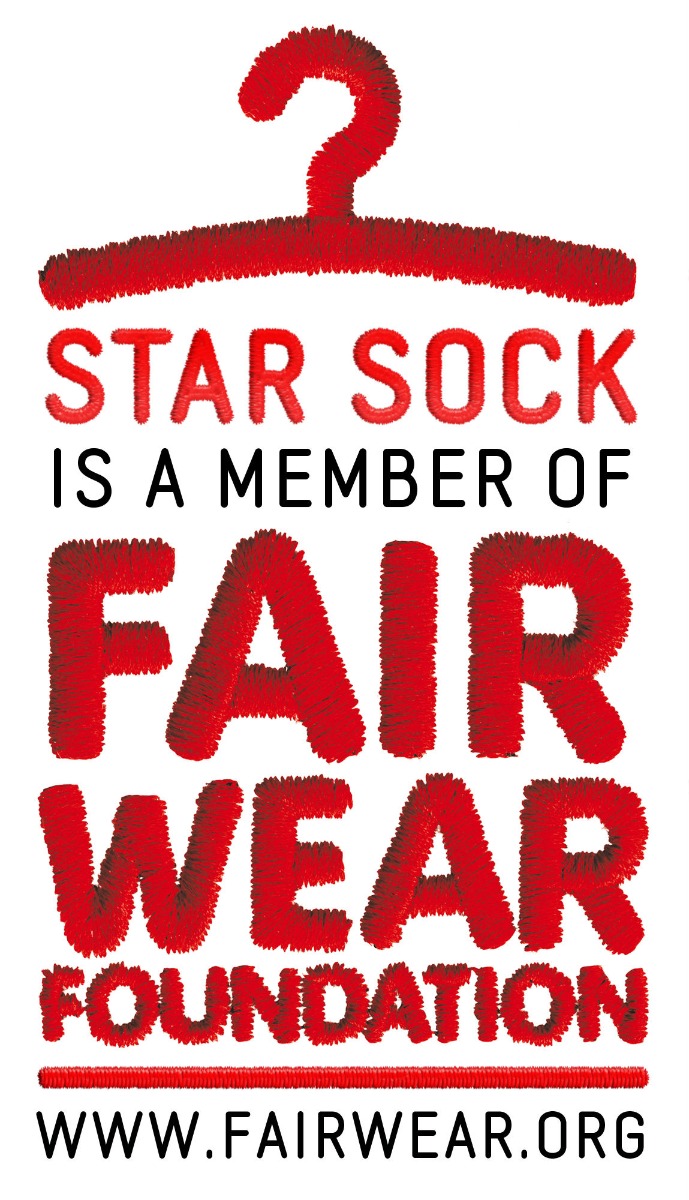 Eric Roosen, eigenaar van Star Sock en initiatiefnemer van Healthy Seas Socks zet zich wereldwijd in voor betere arbeidsomstandigheden binnen de textielindustrie. Onder andere door zijn bedrijf aan te laten sluiten bij de Fair Wear Foundation. Hier zijn langdurige verbeteringen binnen het management en het lokale productieproces voor vereist.
We have been a Fair Wear Member since February 2015. Already in our third year we received the leader position by demonstrating such growth in our company. This is the highest classification and offers us the opportunity to help other businesses in our industry to improve their sustainability. An example of this is our strict selection process with manufacturers.
Read more about our methods and the key elements of our review in this report.
Social report
As owner of a European company, Eric realises that he can contribute a little bit more. By the choices he makes in his daily life. And on a corporate level by producing socks under fair working conditions and for a fair pay.
Read our social report and discover how we work towards a greater goal.