Sustainable materials for
sustainable socks!
With Healthy Seas Socks you're saving the ocean by simply buying the soft and comfortable socks. They are made of ecological nylon regenerated from abandoned fishing nets and GOTS biological cotton. They are seamless and soft and these beautiful, comfortable socks are now available in the webshop.
Different models of trendy socks
Healthy Seas Socks are designed on a highly professional level. The colors fit the current season, are trendy and durable. We offer a broad selection that range from distinguished, classic socks to pairs with a colorful print of waffle pattern. Some of the socks have different textures, which are based on the waves of the ocean.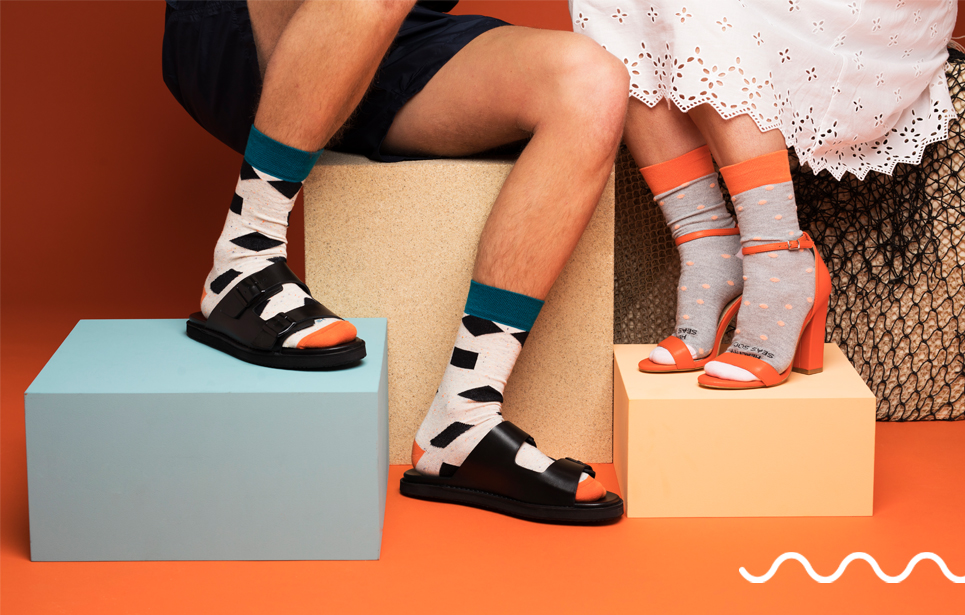 "Sustainability is in our DNA!"
Soft and comfortable
We sell women's and men's socks and some are suited for everyone. They are all soft and comfortable and come with a seamless toe, so no sore toes at the end of the day. The broad rim at the top ensures that the sock will stay in place. This type of high quality is what we have been delivering for 25 years to companies such as Albert Heijn, Kruidvat and Zeeman.
Sustainability is in our DNA
Healthy Seas Socks is a product that aims for the very best quality. There's a good reason why we work with beautiful products such as GOTS biological cotton and regenerated nylon. As Fair Wear member we also demonstrate that our production process is honourable. We make socks for a better world.