Blog - Healthy Seas Socks on the road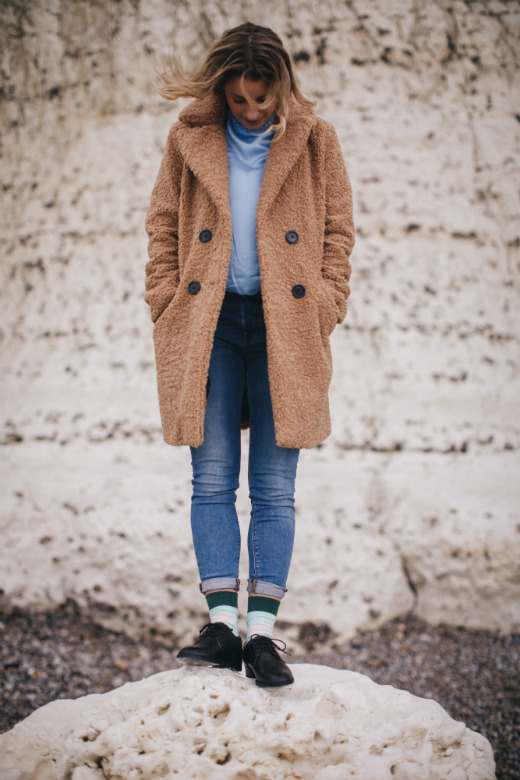 The first collection Healthy Seas Socks has launched. These socks made of recovered fishing nets are now available online. And what do you do with a cool socks line, which you want to share with the world? Of course, you take beautiful pictures of it!
Experiencing true nature in a van on the road to France!
And that's how almost the entire Healthy Seas Socks team, with a makeup artist and photographer went to Normandy in a van. We believe in a healthy relationship between resources and each other. That is often different as to how most companies operate. The models are people we know and even the caterer is the wife of our logistic manager. We think they all deserve the best and that made the collaboration and vibe during the photoshoot very special and productive.
Normandy it is.
Normandy was the perfect spot for our first Healthy Seas Socks collection shoot. A region that is known for its high cliffs and vast beaches. The preservation of the ocean is extremely important to us. That is why you can make a big difference with only a few socks of the new Healthy Seas Socks line. We invest part of the profit into recovering abandoned fishing nets from the ocean to ensure a second line of Healthy Seas Socks.
Save the ocean with a sock!
The result of this remarkable shoot is can be admired on the entire website. Je you also check us out on Facebook and Instagram. En don't forget to go to our webshop, take a look around, order your new pair of socks, or give us your feedback! Thank you!