What doesn't go in,
doesn't need to get out!
Save the ocean. That is our message. There are tons of plastic floating around in the ocean and lost or abandoned fishing nets are a major marine killer because sea animals get stuck in the nets. Healthy Seas does not waste any time and calls for action. We recover these harmful ghost nets, we provide education about marine pollution and we stand for prevention. Because tackling the problem right at the source is the best solution for the plastic soup problem.
"Tackling the problem at the source is the best solution for pollution"
Healthy Seas education
Even young children already feel responsible for nature. That is why we like to provide education at schools or in museums. For instance, we were invited to elementary school Meander in Tilburg, the Netherlands where the children were introduced to our journey from waste. The students saw how recovered fishing nets are transformed to regenerated nylon of which Star Sock can make the Healthy Seas Socks.
Another example is when we educated the students of elementary school Bloemaert about marine pollution. 400 students learned about the ocean, its pollution and the harm it causes to animals throughout an entire month. Naturally we also told them how they can help to prevent this issue. They can for instance act as beachcombers and collect plastic.
Do you want to be the star of your school with an extraordinary presentation?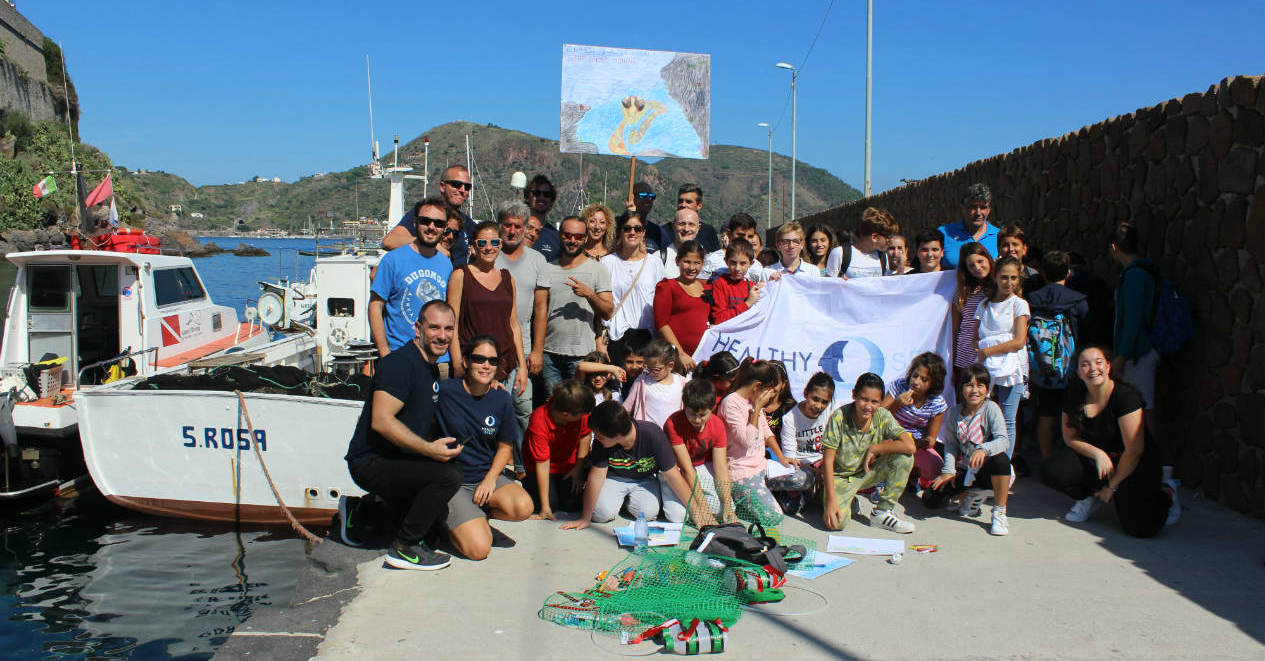 "Our missions have provided us with a tremendous amount of knowledge over the last few years, which we would love to share!"
Sparring partner for companies
Packaging, lost or abandoned fishing nets or microbeads in toothpaste: the ocean is full of non-biodegradable plastic. Our missions over the last few years have provided us with a tremendous amount of knowledge about ecological textile production and environmentally-conscious work. Insights that we love to share with other companies and organisations that want to be more conscious about their production processes and way of working.
To stop this plastic soup it is important to act preventatively. What does not end up in the ocean is what we do not have to recover from the ocean. Healthy Seas does not only provide education at schools but also informs companies and sits down with a variety of partners on a European level. Together we will clean up the ocean!!