What doesn't get in,
doesn't need to get out
Part of the profit of Healthy Seas Socks goes to the Healthy Seas initiative. With this money we draw attention to preventative measures, we provide education and we dive back into the ocean to recover more lost or abandoned fishing nets. Since 2013 the Healthy Seas initiative has collected 453.000 kilos of fishing nets. That is how we make a difference in the world and how you reduce your ecological footprint with such little effort.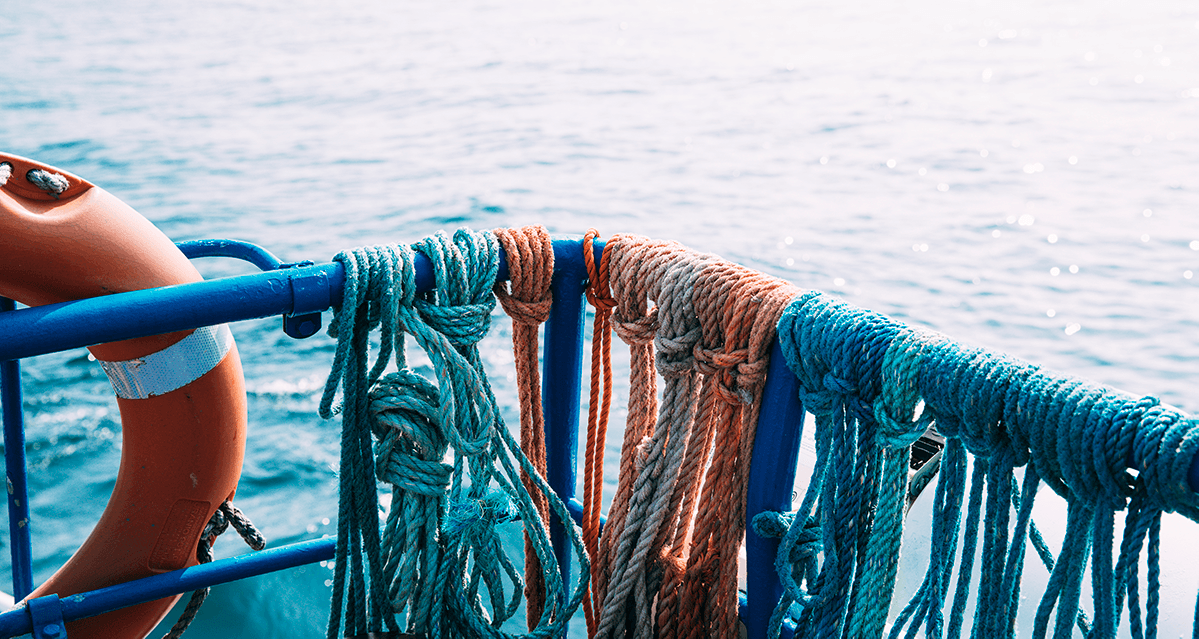 Miles of fishing nets have been recovered
A diving expedition can be quite extreme. In 2018, six divers went into the waters of Sicily to spend three days recovering a ghost net that weighed 3000 kilos. This fishing net broke loose from a fish farm 10 years prior and ended up at the bottom of the ocean. To ensure the divers' safety they were prepared with an intensive program before the start of the expedition.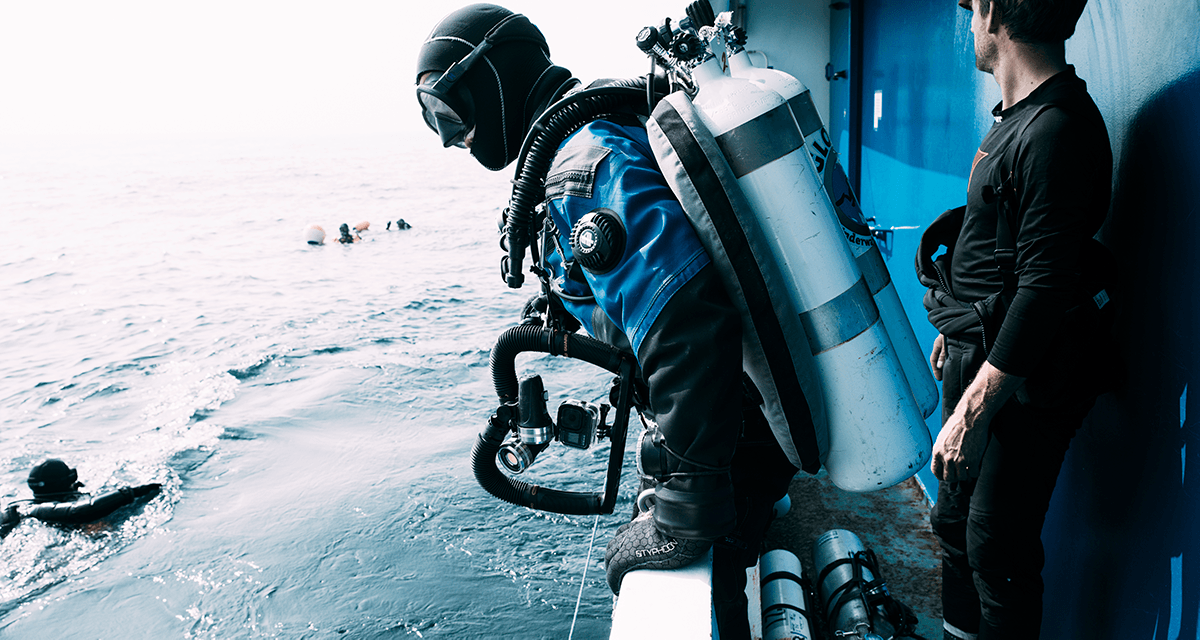 Expeditions and Projects
When we recover fishing nets, the coral has the chance to grow, sea life can move around freely and we prevent additional plastic pollution. Our message and the opportunities that these fishing nets offer is shared with children during every expedition.
The impact of Healthy Seas expeditions
Healthy Seas brings stakeholders together. We connect divers, fisheries, NGOs and governments to work together in creating cleaner oceans and a better environment. Each of the 3 founding partners contribute in their own unique way. This leads to innovative products such as how we transform recovered fishing nets into high quality natural resources to produce new products. It's recycling at its finest.
Healthy Seas education
Even young children already feel responsible for nature. That is why we like to provide education at schools or in museums. For instance, we were invited to elementary school Meander in Tilburg, the Netherlands where the children were introduced to our journey from waste. The students saw how recovered fishing nets are transformed to regenerated nylon of which Star Sock can make the Healthy Seas Socks.