Beauty in its simplicity. That is the Trout of the Healthy Seas Socks winter collection. A dark brown base with black stripes in a pique knit as finishing touch. Without having to shout it from the rooftops, you are making a statement with this sock on your feet: you are committed to clean up our oceans, 
✓ 100% Special
✓ 28% Regenerated ECONYL® nylon
✓ 70% GOTS organic cotton
✓ 2% Elastane
✓ Fair Wear member
✓ Wash at 30 degrees
Add to Wish List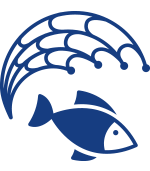 Lost and abandoned fishing nets in the ocean are extremely harmful to the beautiful underwater world.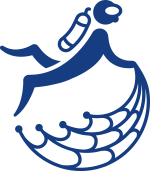 These harmful ghost nets are recovered by expert divers from the organization Ghost Diving.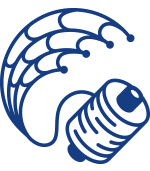 Then these ghost nets are transformed into regenerated ECONYL® nylon yarn.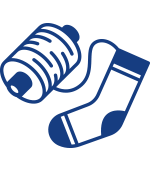 We combine the ECONYL® nylon yarn with GOTS organic cotton to create our Healthy Seas Socks collection.
Healthy Seas Socks aren't just good for the environment, they are also good for their makers. With Healthy Seas Socks we are taking a stand in the worldwide improvement of working conditions in the textile industry. Since February 2015, our parent company Star Sock has been a member of the Fair Wear Foundation. As a Fair Wear member, we make sure that our socks are made with good working conditions and for fair pay. Here you can read how Fair Wear has judged our working methods.
By wearing Healthy Seas Socks, you're cleaning up a part of the ocean. But that is not where it ends. We are taking a step further by avoiding any plastic in Healthy Seas Socks packaging and by eliminating any bleached paper on our labels. We also ship Healthy Seas Socks in PaperWise mailbox envelopes that are made of agricultural waste. Have you unpacked your Healthy Seas Socks? Then your envelope can go straight into the organic waste container.
Men's sock Trout
Beauty in its simplicity. That is the Trout of the Healthy Seas Socks winter collection. A dark brown base with black stripes in a pique knit as finishing touch. Without having to shout it from the rooftops, you are making a statement with this sock on your feet: you are committed to clean up our oceans,